Piece of Cake was conceived in the 80's, born in the 90's, grew up in the 00's and has been totally re-engineered in 2019 reflecting 20 years of experience in all forms of communications, event marketing, digital marketing, film, theatre & event productions.
In Piece of Cake, it's all about Film Production & Public Entertainment!
Our vision is to contribute in the creation of contemporary POP culture that pushes national boundaries and engages audiences in meaningful connections through Production of bespoke Film & Audiovisual Content (i.e. Fiction, Non-Fiction, Immersive) and Production of Experiential Events for Brands or the general Public.
From Concept development to completion, our in-house Creative & Production team, possess strong hands-on experience  in conceiving, producing & delivering some of the most ground-breaking projects across multiple industries and cultures, offering a unique blend of creativity, rational and out of the box thinking.
Mary Kolonia
Mary Kolonia has 25 years of hands on experience in Marketing Communications, Entertainment & Creative Direction. She has studied, lived and worked in UK, Indonesia, Mexico and the US. Piece of Cake combines her passion for Cinema, Arts, Culture & Entertainment with her love for Experiential Events. Mary holds a degree in Law from the University of Athens, Greece, an Msc in Marketing from the University of Stirling, Scotland and has been further educated in Harvard Business School. Her vocational training include studies in Cinematography & Film Direction (New York Film Academy/ LaFemis) and several seminars on Script Development (SCRIPT FACTORY). Mary has worked for a number of blue chip companies in Greece, Indonesia and Mexico including DDB, GREY INDONESIA, WARNER ROADSHOW, VILLAGE ROADSHOW. Mary has been one of the founding members of the 1st Jakarta International Arts Festival (Jakart) in Indonesia, in the capacity of Executive Director, which since its inauguration in 2001 has been supported by UNESCO. From 2011 she has founded Kidarte, the award winning Experiential Events Agency that has been recently merged with Piece of Cake. Mary has published short stories, a novel and has written TV series and a theatre play.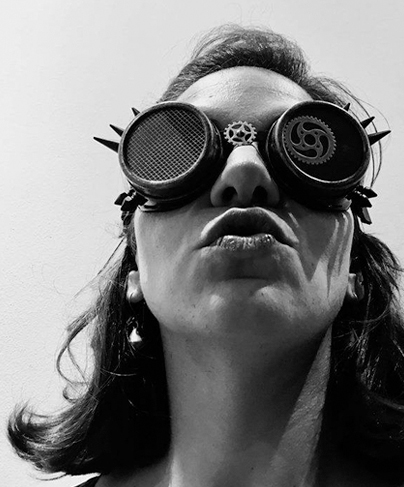 Anna Deligianni
Anna Deligianni has had over 10 years of experience in Creative Direction, working as a Set and Lighting Designer in many theatrical productions. She has also worked in exhibition design and has conducted various creative workshops involving children. Anna holds a diploma on "Product and Systems Design Engineering" from the University of the Aegean and afterwards continued her studies in the field of "Digital Communication Media and Interactive Environments" at the University of Athens. Her interests include film and photography. She loves traveling, ιs empowered by music and driven by coffee.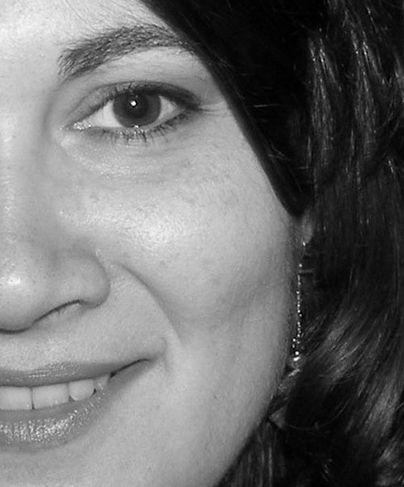 Peggy Aroni
Peggy Aroni has 25 years of experience in Graphic Design. She has worked in the fields of arts and entertainment and has participated in many projects for commercial brands. She has studied Graphic Design in Athens and has a passion for History of Arts and Contemporary Art, following modern cinema, photography and painting.